CONSULTANTS
CHERYL LUTZ, M.A., TVI
BCF EDUCATIONAL CONSULTANT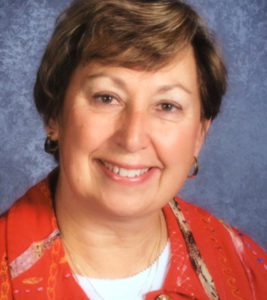 Cheryl Lutz has a B.S. in Special Education from Western Michigan University and a M.S. in Learning Disabilities from Michigan State University. She is a retired special education professional with more than 40 years experience in educating and serving visually impaired children and their families. She has Michigan certification in Elementary K-12, and a Michigan Certification in Learning Disabilities K-12.
Cheryl taught at the former Michigan School for the Blind and also served as the special education teacher consultant for visually impaired students in the Lansing School District. Cheryl is also proficient in transcribing Braille and has attended an international symposium on blind infants. She is a member of Michigan Association for Computer Users in Learning, MACUL. She has attended numerous workshops, seminars and "swap meets" where special education teachers share ideas, tips and techniques for teaching visually impaired children. She has worked closely with Michigan Commission for the Blind, Michigan Assistive Technology Resource (MATR), and the Library of Michigan, Services for the Blind and Physically Handicapped. She has also worked extensively with Recordings for the Blind and Dyslexic (RFB and D).
Cheryl and her husband have two children and six grandchildren. Her interests include genealogy, gardening, and Michigan history. As a hobby, she also enjoyed many years buying and selling antiques. She serves as secretary on the board of a historic Lansing home, The Friends of Turner-Dodge.
Cheryl is able to help parents and districts develop individual educational plans (IEPs). She has made a career of helping general education teachers understand the unique needs, materials, and adaptations necessary for each individual blind or low vision student.
CHERYL WADE, M.A., C.R.C., LLPC,
BCF CONSULTANT ON BLIND AND VISUAL IMPAIRMENT ISSUES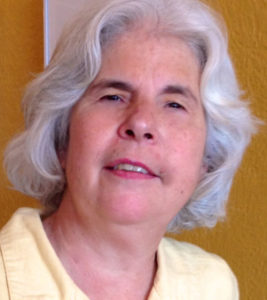 Cheryl Wade has a M.A. in Rehabilitation Counseling from Michigan State University and a B.A. in Journalism (with a Psychology minor) from Central Michigan University. She is also a nationally Certified Rehabilitation Counselor and has a limited license as a Professional Counselor in Michigan and is working towards full licensure. Cheryl is also a member of the American Counseling Association and the National Rehabilitation Association.
Cheryl's experience includes working as a staff writer with a Michigan newspaper and as a freelance journalist. She also works with the Women's Center of Greater Lansing and has served as a member of the Consumer Involvement Council for the former Michigan Commission for the Blind, taught music at Braille Beats (a camp for young blind musicians and artists), and was a board member of the Center for Independent Living of Mid-Michigan. She has also served as a volunteer advocate including assisting persons with visual impairments by teaching them how to use specialized assistive technology.
Blind since birth, Cheryl has been active within the national community of blind people throughout most of her life. She shares her home with Selene, her guide dog and friend, and enjoys reading nonfiction, collecting and playing music, and Bible study.
Cheryl can help parents to understand what it feels like to be blind, how people who are blind learn to perceive the world about them, how to help your children become independent and empowered, and learn ways to deal with social interactions. Her disability counseling training can provide counseling that helps parents adjust to the news that their child is blind and she can help parents respond hopefully and creatively to this difficult diagnosis. She has a wealth of personal experiences and knowledge of blindness-related resources that she is able to share.