BOARD OF DIRECTORS
The dedicated men and women of our Board of Directors are committed to providing useful resources and information to the community of parents raising visually impaired children around the world.
CARRIE L. OWENS, PRESIDENT
Carrie L. Owens is a retired teacher, teacher consultant, and professor. Carrie has a B.S. in Elementary Education and Secondary Social Studies and English. She has a Masters Degree in Curriculum and Instructional Materials, an ABD in Leadership and Helping Relations, and a K-12 certification in Special Education.
Carrie has been a teacher/professor for 55 years, ranging from teaching pre-school to graduate level at universities, all categories in Special Education, self contained classrooms for emotionally impaired. She also has taught adults and teachers of adults as well as senior citizens. In addition, she has taught in residential treatment facilities, halfway houses (between delinquency and prison), and in maximum-security prisons.
In addition to serving on the Blind Children's Fund Board of Directors, Carrie is also a member of the National Association for the Advancement of Colored People (NAACP), the Loyal Opposition to the Status Quo (LOSQ), Seventh Day Adventist Church, Pioneer Civitan Club, the East Lansing/Meridian Lion's Club, the Haslett Women's Club, and other community service organizations. Carrie loves to read, cook, travel, participate in church activities, entertain, garden, sightsee, and genuinely and sincerely loves people.
SCOTT NORRIS, VICE PRESIDENT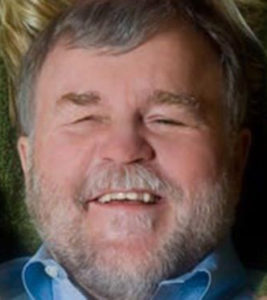 Scott J. Norris received his J.D. from Thomas M. Cooley Law School in 1993. He received his MLIS from Wayne State University in 2001.
Scott has worked at the Michigan Braille and Talking Book Library since 1997. As the Adaptive Technology librarian, he consults with libraries of all types from around the state on adaptive technology issues. He also trains library staff and patrons in the use of various types of adaptive technology. Scott also consults with E-Michigan concerning the accessibility of Michigan state government web sites and applications. Scott has presented at various conferences such as the Michigan Library Association annual conference, the Rural Libraries Conference, Advanced Workshop, NLS (National Library Service for the Blind and Physically Handicapped) Conference, among others.
As a blind athlete, Scott biked across the U.S. from Washington State to Connecticut over two summers, 1980-1981. He raced in ultra marathon cycling events on a tandem for 17 years. He was a member of the Alpine Valley Ski patrol East Troy, Wisconsin for 22 years. Scott has backpacked in all four seasons. He has also trekked in Nepal.
Scott also serves his community as an active member of the Lions Club.
KATHLEEN BRAZIL, SECRETARY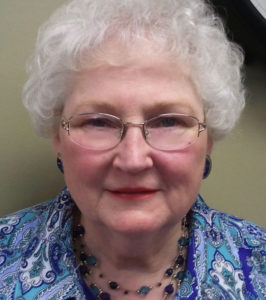 Kathleen Brazil received a B.A. in Elementary Education from Wichita State University. She moved to East Lansing, Michigan in August 1962. She taught 2nd grade for three years in the Lansing, Michigan public schools.
Kathleen completed a Master's program in Special Education for the Visually Impaired with additional certification for the Mentally Impaired in 1969. She did additional post-graduate work in Emotional Impairment (including autism), Learning Impaired, and the Physical or Otherwise Health Impaired. Kathleen taught at the Michigan School for the Blind for over 28 years in a variety of programs. In the last four years of her career, she served as the Special Education Consultant for Michigan Department of Corrections. She retired in 1997 after being a Special Educator for over 32 years.
Since retiring she maintains special education involvement by serving on the Board of Directors for Blind Children's Fund. She also serves on the board of a local Civitan service club. She and her husband have two sons and two grandsons. Kathleen is a member of the East Lansing Garden Club and loves flowers, reading, knitting, and has a new hobby of collecting fossils from her ranch in the Flint Hills area of Kansas.
CAROLYN MUNSON, TREASURER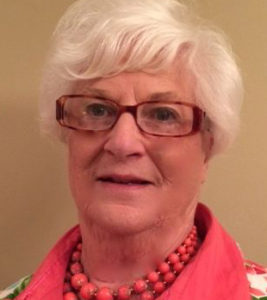 Carolyn Munson, a native of Los Angeles, was a stay-at-home mom for a number of years as her five children were growing up. When one of her children was diagnosed with a learning disability, Carolyn learned to navigate the educational and service systems to help her daughter (who is now a registered nurse) obtain her education.
Carolyn has also owned a fabric business, has worked in retail, and has assisted her husband with accounting for his small businesses over the years and was the office manager for her son's business in Wisconsin. Carolyn is now retired and, in addition to serving on the board of the Blind Children's Fund, also belongs to the Haslett Women's Club. Her hobbies include sewing, quilting, crocheting and music. Carolyn has eleven grandchildren and one great grandchild.
BEATRICE RAYNOR-FURMAN, BOARD MEMBER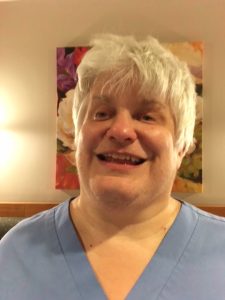 Bea was born totally blind. From Kindergarten to her freshman year of high school, Bea attended Michigan School for the Blind in Lansing. During her freshman year, she attended Okemos High part-time and to Michigan School for the Blind the second half of the day. She graduated from the Inerlochen Arts Academy in 1982.
In 1988, she graduated from Michigan State University with a double bachelor's degree in arts and social work. She received her master's degree in social work in 1990 from Western Michigan University.
Bea first worked as a social worker for the maternal support services program in Pullman, Michigan where she met her husband. They were married in 1993.
She also pursued a favorite activity and became a licensed massage therapist at Baker College and graduated in 2002 with highest honors. She currently owns her own massage therapy practice in Jackson, Michigan.
Her hobbies include volunteering and serving as a board member for the center for Women, a local crisis pregnancy center. She also has been involved with the Jackson Area Emmaus Community where she currently serves as the community music director. In addition, Bea is a member of the Jackson Lions Club. Besides playing on her church's worship team, Bea's interests are playing guitar and piano, singing with her husband, riding tandem bikes, walking whenever she gets a chance, Emailing, talking on the phone, and reading.
According to Bea, "I have been familiar with the Blind Children's Fund since its' founding. My mother Sherry Raynor was the first president of the organization when it was called The International Institute for Visually Impaired 0-7 Inc. Bea also acknowledges, "Neither one of my parents would let me give up on myself. From the time I could walk and talk, I went everywhere with them. It seems there was nothing my family wouldn't let me try. I have vivid memories of making cake with my Mom when I was in pre-school as well as memories of climbing trees with my sister Sandy."
BONNIE JACKSON, BOARD MEMBER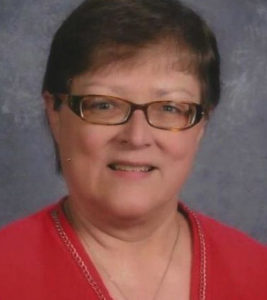 Bonnie (Miller) Jackson grew up on a farm near Fowlerville, Michigan. Upon graduation from Fowlerville High School, she attended Michigan State University. She completed both her bachelors and masters degree at MSU, majoring in special education for visually and mentally impaired with emphasis on curriculum.
She retired in 2013 after nearly 40 years in the field of education. She worked as a teacher for students with moderate and severe special needs at Eaton Intermediate School District (Meadowview School) and at Ingham Intermediate School District (Heartwood School). She also worked as a Teacher Consultant for many of the school districts in Ingham County by providing consultation and assessment services for students with autism and other physical or health impairments. As a Curriculum Resource Consultant, she provided special education curriculum information and support at the local level for Heartwood School and Beekman Center and at the state level by facilitating the Statewide Curriculum Committee for Center-Based Programs. She currently consults with the State of Michigan/Department of Education for development and evaluation of state-wide assessments.
Bonnie currently lives in East Lansing, MI and loves going to the YMCA for water aerobics. She enjoys reading historical fiction and belongs to two book clubs. Genealogy is a strong interest of hers and since retirement she has greatly expanded the family tree that her mother developed and has been putting the family tree online. For the past four years, she has been the co-chair for a Relay for Life team that raises money and awareness for the American Cancer Society. She also volunteers at her church with the children's program.
GINA RIED, BOARD MEMBER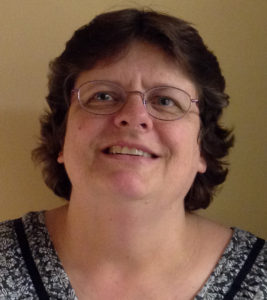 Gina Ried is a special education teacher at Beekman Center in Lansing, Michigan. She has a bachelor's degree in Psychology from Grand Valley State University with endorsements In the areas of emotionally impaired, cognitively impaired, and K-5 General education. She has been teaching in Michigan for 22 years.
She has a strong interest in sign language and Braille. Gina has three children, two of whom are autistic. Her youngest son is also blind. She adores animals and currently has 6 cats.
DEBORAH STUART, BOARD MEMBER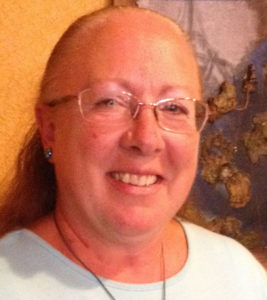 Deborah Stuart received both her B.S. and M.S. degrees from Michigan State University in areas related to recreational therapy and movement. She is registered as a social worker in Michigan and has received national certification as a therapeutic recreation specialist.
Deborah has also interned at Perkins School for the Blind and studied at Harvard University in dance and movement therapy. She acted as the Director of Therapeutic Recreation and Leisure Services at Michigan School for the Blind and was the Director of Therapeutic Programs at Miami Jewish Home and Hospital for the Aged. Deborah has also worked and taught extensively at universities in therapeutic recreation and leisure in Michigan, North Carolina, Massachusetts, Kentucky and Florida.
Deborah is currently a research analyst with the Institute of Public Policy and Social Science Research at Michigan State University. Deborah has also done considerable work in curriculum development at both MSU and Grand Valley State University in Michigan.
Deborah has acted as an annual featured presenter for the Midwest Therapeutic Recreation Symposium and has published articles in the field of therapeutic recreation.
Deborah, a US Figure Skating triple gold medalist and judge, has had considerable experience in teaching dance and the performing arts. She is a member of the East Lansing/Meridian Lions Club and enjoys singing with the Plymouth Congregational Church Choir in her scarce spare time.